Meet Our Pros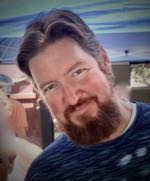 Steve Squire
General Manager and Director of Tennis
Steve is rated as an Elite Tennis Professional by the USPTA and teaches the majority of the Adult Tennis Program. The program includes clinics, team practices and private lessons. He also offers popular group private lessons which allow players to form their own group and enjoy a shared rate. Steve grew up locally and played tennis at the University of California Santa Cruz. He taught for five summers at Nike Tennis Camps with great college coaches such as Dick Gould, John Whitlinger, Frank Brennen and Bob Hansen. He has been USPTA certified for 10 years and was the Head Pro/ Director of Tennis at Sleepy Hollow Swim and Tennis for 5 years. Steve is very approachable, loves the game of tennis, and can be found at the Club during the week and on Sundays. email Steve.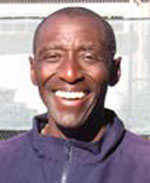 Wendell Pierce
Head Tennis Professional
Wendell offers clinics, private and group lessons. He works with the Bay Area Ladies League team (BALL), coaches the boys' and girls' tennis teams at College Prep High School (CPS), and has served on the USTA's Northern California Minority Advisory Committee. In addition to teaching, Wendell has continued to compete, reaching the USTA National Mens 45 #1 ranking in 2000. He was voted the USPTA's Northern California Senior Player of the Year for two consecutive years in 2003 and 2004.
For more information, visit WendellPierce.com, email or call Wendell at (510) 333-1445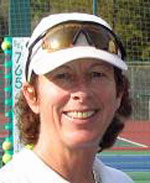 Anne Lowry
Associate Tennis Professional
Anne has been coaching since 1981, and has taught tennis to people of all ages and at all levels at CCRC since 1991. She is a former state and nationally ranked collegiate player in addition to the other achievements in her professional tennis career.
To set up a lesson or clinic with Anne, please email, call (510) 653-1914 or leave a message (510) 882-1141.